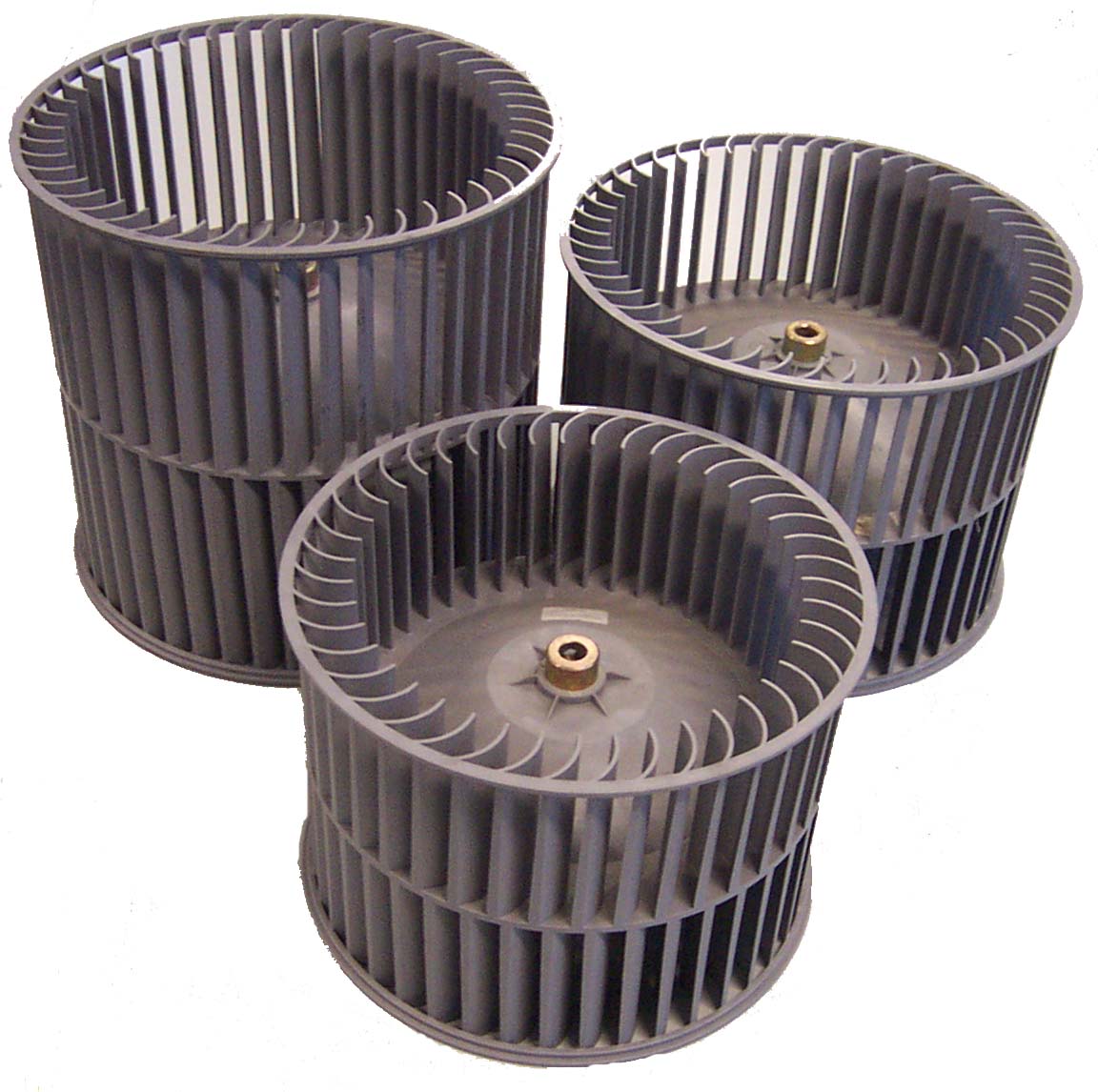 American Blower Forward Curved Fans are general ventilation small utility fan sets suitable for industrial air supply and exhaust through ventilation ducts. With thier forward curved and backward inlined wheel Junior Fans are quiet, economical and versatile. These small centrifugal Utility Fan Sets are ones of the most popular general ventilation fans because they fulfill most commercial general industrial air moving needs.
With pressures to 4" WG and volumes to 20,000 CFM, the range of the American Blower FC Utility Fan Sets cover the most popular general ventilation systems need and typical small- to mid-range OEM air-moving machinery designs. "Packaged" fans, those furnished with motor, V-belt drive, motor cover / belt guard and other options, are factory aligned, run tested and shipped ready to install. By eliminating jobsite assembly, these packaged fans can substantially reduce overall installation cost. Seven discharge positions are available for all fan models.
American Blower Forward Curved Fans are used in diverse industrial and commercial applications, from packaged air make-up and dust collection systems to comfort ventilation systems.